Nov. 18 – 25, 2017 (Cultural Trip)
Dates Coming Soon! (Service Trip)
Guatemala Culture Trips
Often described as the Land of Eternal Spring, Guatemala's charms and wonders captivate visitors. This week long tour includes time in colonial Antigua, relaxing Panajachel and several culturally rich villages on Lake Atitlán.
Traveling with Journeys of Discovery, you'll meet Guatemalans where they live and participate in hands on projects that make a difference in the lives of the people served.
While enjoying the company of others interested in this fascinating country, you'll marvel at breathtaking landscapes, witness time-honored traditions, and celebrate a tapestry of cultures.
Highlights
The charming city of Antigua
Chichicastenango Market
Visit a school, engage with school children
Daily life experiences
"Chicken Bus" Workshop
Spend time at a coffee cooperative in San Miguel de Escobar where you'll also enjoy a traditional lunch
Architectural and historical highlights
Travel to the Highlands
Experience Mayan life
Zipline at Lake Atitlan Nature Reserve
Boat ride on Lake Atitlan to San Juan La Laguna Village
Visit a local weaving cooperative in San Juan la Laguna, a village on Lake Atitlan
Painting class in San Juan La Luguna Village
Assisted by an English speaking Guatemalan guide
Guatemala Service Trips
Join us for a special departure of Ties Journeys of Discovery that focuses on service to others (along with some play time.) Together, we'll deliver bunk beds to families in need via the Bunk Bed Project. We'll spend time at El Amor de Patricia giving children the attention they so deserve. With ALDEA (formerly Behrhorst) we'll visit rural Mayan villages to learn about how sustainable progress is being made to keep people healthier. And we'll participate in the a community program in Chixoles, serving children and their families in aschool program that benefits this wonderful community.
But that's only the beginning. We'll find time to zip line, and of course shop in the charming city of Antigua, where we will base. Free time will give you a chance to plan something that your family would especially like to do. Maybe you'd like to hike Pacaya Volcano or enjoy a spa.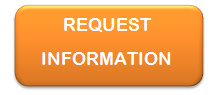 We look forward to hearing from you!
Looking for a Guatemalan travel experience with a focus on adoption, staffed by an adoption professional? See Guatemalan Ties–Adoptive Family Homeland Journeys!